Blog
9th Feb 2018
3 PowerPoint Valentine's Day cards to download and share!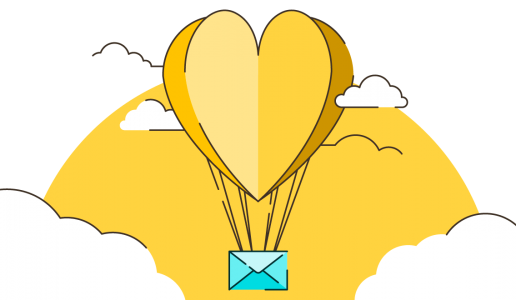 Valentine's Day is around the corner, and while a handcrafted, rose-scented card is a traditional and timeless greeting, we're in the digital era now. So, if you're an ecard enthusiast, you just can't find a stamp, or you need a last-minute Valentine's fix, we've got you covered.
The BrightCarbon team have been feeling the love, and have put together three bespoke Valentine's day cards: all built in PowerPoint!
Below you'll find a video of each card and from within the preview you'll be able to download the PowerPoint file for the card. And, as we know, because the cards have been created in PowerPoint, you can alter them to include your name and the name of your Valentine.
In order to edit the cards, simply:
Download your favourite card by clicking the link below the video preview (any trouble downloading, check you have the latest version of your browser. Some earlier versions of IE have trouble with PowerPoint files)
Open the card in PowerPoint
Alter the end greeting text within the card
Save the file as a PowerPoint Show (File > Save As > Choose PowerPoint Show from the Save as type drop box)
Share the card with your beau!
So without further ado, here are our Valentine's Day cards:
Be my Venn Valentine
What better way to show your loved one you should be together than with a Venn diagram? Perfect for the data and chart whizz in your life!
Download the editable PowerPoint file here
Thiiiiiiiis much! Valentine's card
For the animal lover in your life. Nothing quite says romance like a cute cat!
Download the editable PowerPoint file here
Cute as a button Valentine's card
Sometimes it's good to let your loved one make the decisions, send them this card and they can choose what kind of backdrop they'd like on their card. Download the editable PowerPoint file to add in your own picture of your and your soulmate!
Download the editable PowerPoint file here
Leave a comment
Written by

Shay O'Donnell
Managing design consultant
View Shay O'Donnell's profile
Dec

2023
Learn how to automatically generate total values for your graphs and charts using PowerPoint's Combination Chart option.
Dec

2023
Some presentations require the exact same chart, graphic, or image on multiple slides. A new feature of PowerPoint 2016 is zoom links. With this feature, you can work around the issues of having multiple versions of a graphic throughout a presentation: PowerPoint will do the updating legwork for you! Read on to find how to make the most of this new feature.
Dec

2023
I often find myself thinking about PowerPoint, and there's nothing I like more than finding out about a feature that helps me improve my PowerPoint productivity, or helps me to make something really cool. I've had a quick nosey around the Office Store and I've found three pretty nifty PowerPoint plug-ins that claim to do just that: Shutterstock Images, Mentimeter, and Symbols and Characters. I've given them a test drive so you don't have to! Let the testing begin!
We were notified on Friday that we've been successful in our renewal bid. They were particularly complementary about our presentation and claimed it was one of the best they've had.

Greg Tufnall

Siemens