Blog
3rd Jan 2018
Updating graphics easily using Slide Zooms in PowerPoint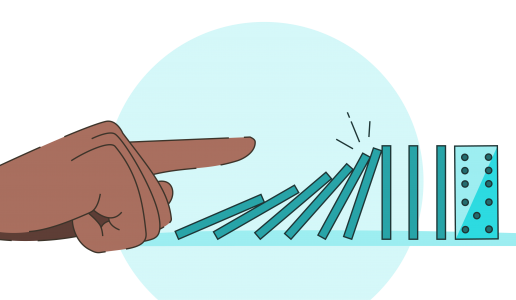 Some presentations require the exact same chart, graphic, or image on multiple slides. This isn't usually a problem, but – if edits are required – you may end up having to work through many slides to repeatedly make one update.
A possible solution is placing the graphic on a slide master, but that doesn't give you the flexibility to have different layouts, positioning, and animation of the graphic across different slides. For example, a building floorplan that you want to move around and zoom into throughout the deck, or an image of a key document that will be referenced throughout the deck.
A new feature of PowerPoint 2016 is zoom links. These links enable navigation around a presentation using zoom transitions between sections or slides. They also automatically generate a thumbnail of the linked slide, which live updates when any changes are made to that linked slide. With this feature, you can work around the issues of having multiple versions of a graphic throughout a presentation: PowerPoint will do the updating legwork for you!
Step 1: Create your graphic
To start, create a blank slide. Go to the Slide Master view, delete any placeholders on the slide and tick Hide Background Graphics on the Slide Master tab. Exit the Slide Master view, and create your chart, graph, or image on this new, blank slide. If you need a refresh on how to create a chart or graph, check out our free video resource which contains some top tips.
To give your graphic a transparent background, right click on the slide background. Select Format Background, set the Fill to a Solid Fill, and set Transparency to 100%. Now the graphic will have a transparent background wherever it appears in the presentation.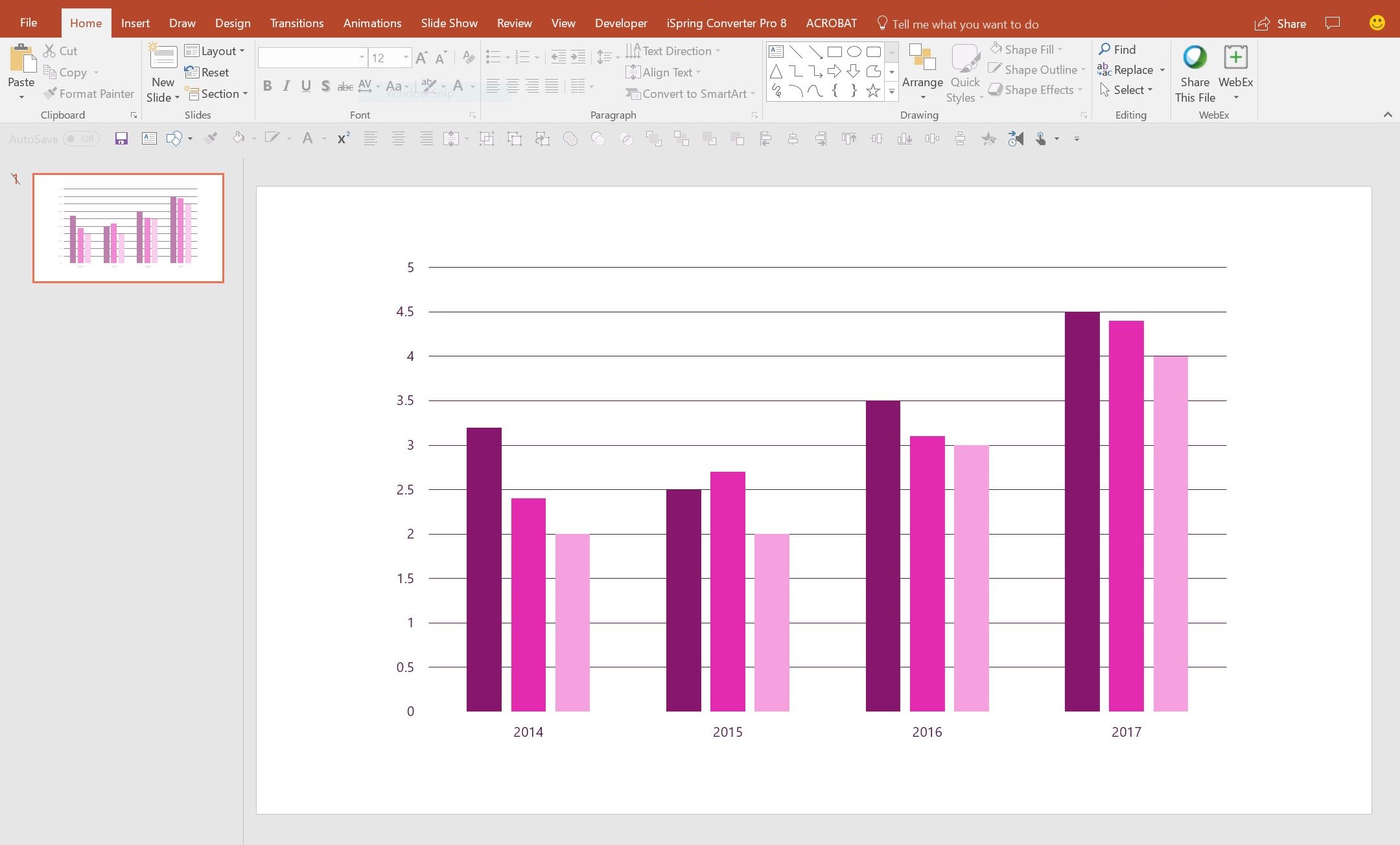 Create your graphic (e.g. a bar chart) on a new, blank slide.
Step 2: Insert Slide Zoom
When your graphic is complete, right click on the slide thumbnail and Hide Slide. This way, the master version of your graphic won't show up in Slide Show mode.
Now you have the master version of your graphic, select the slide where you want to insert the graphic. Click the Insert tab, Zoom, and Slide Zoom. When prompted to select a slide to zoom to, select your hidden master graphic slide.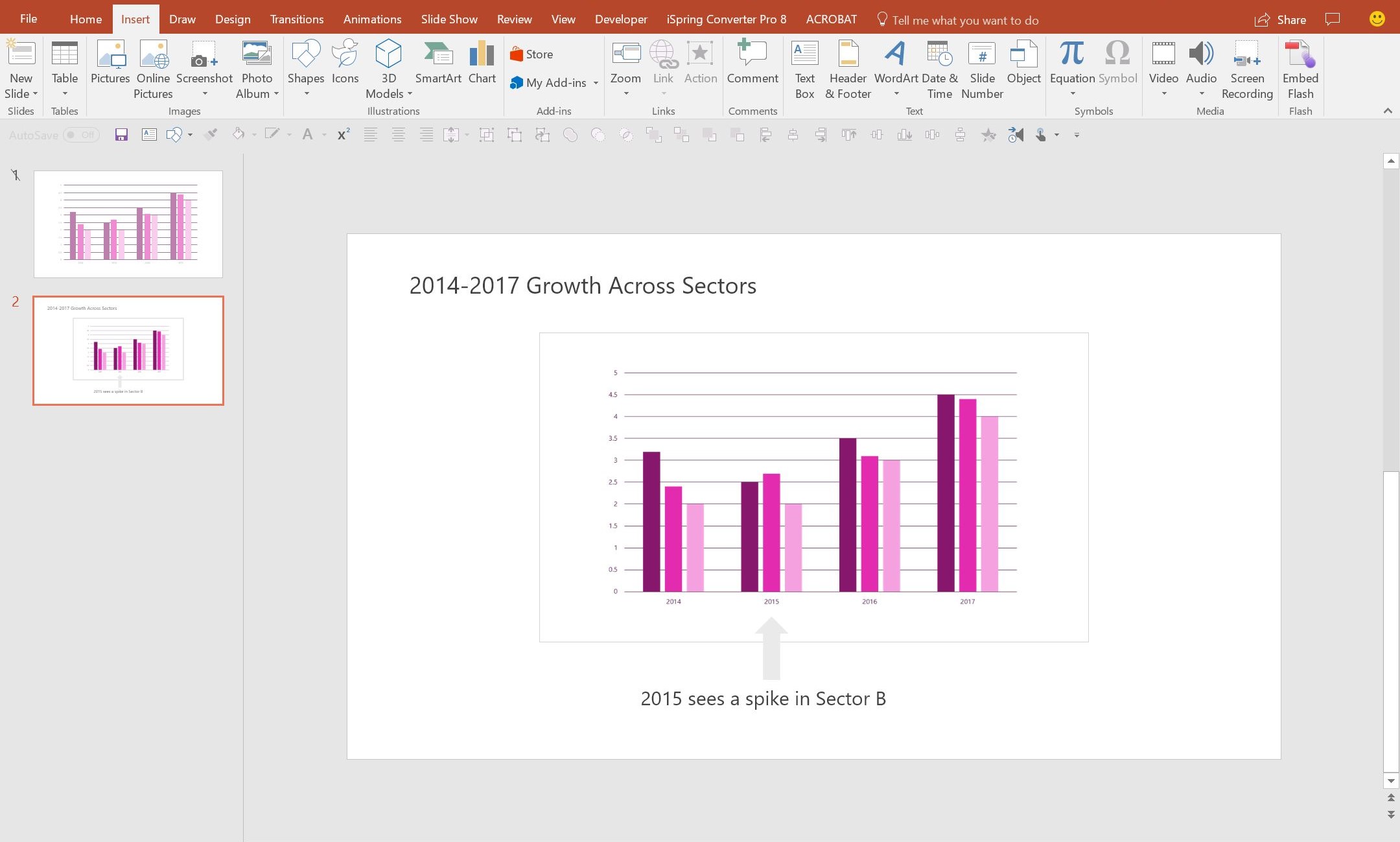 Insert a Slide Zoom where you want your graphic to appear. Resize and animate as required.
Step 3: Make edits
This will insert a thumbnail image of your master graphic on the slide. This thumbnail can be resized and animated, just like any other image in your presentation.
If you need to edit the chart, graph, or image, do so on the hidden master graphic slide and PowerPoint will automatically update the images throughout the presentation.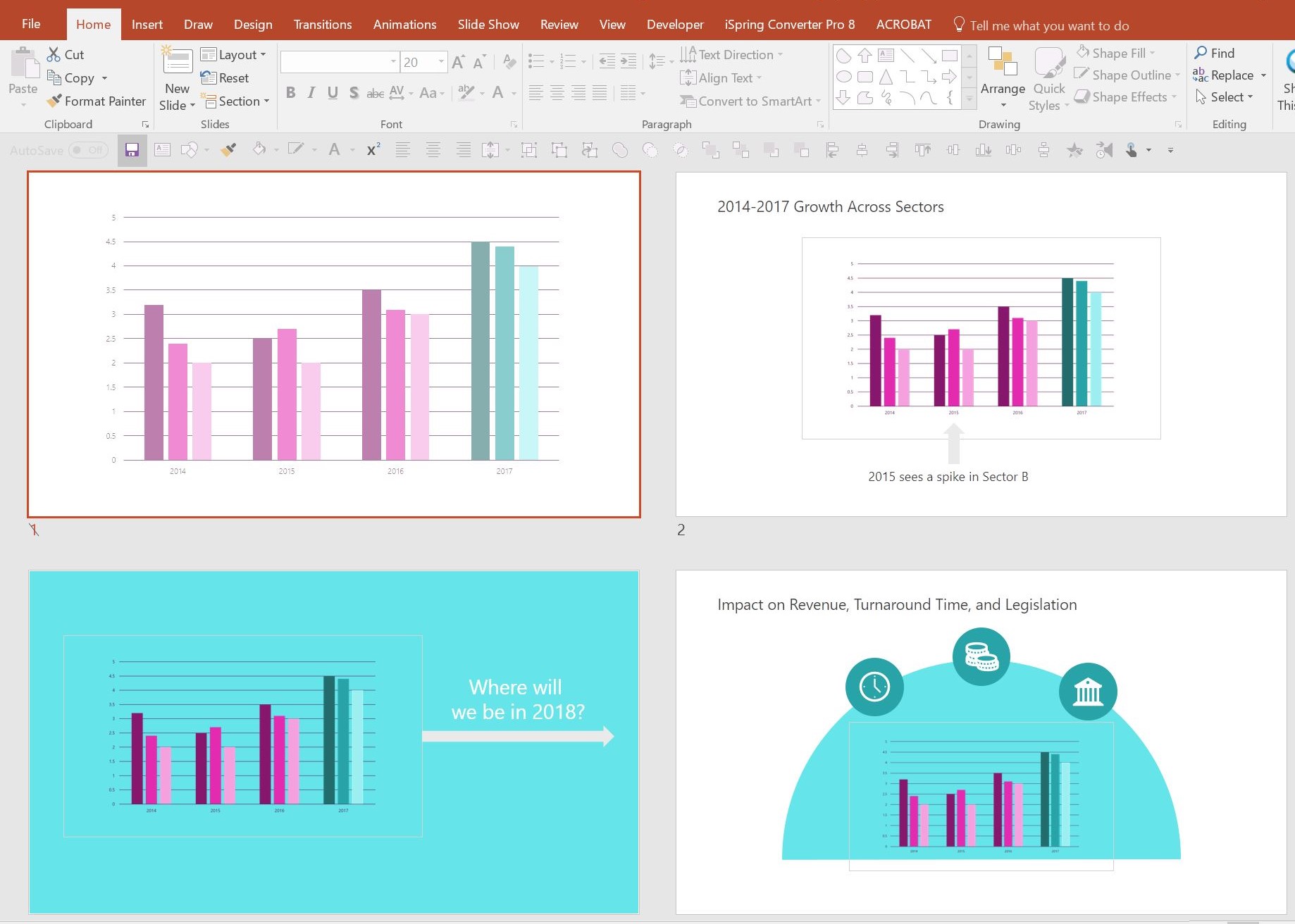 We changed the right-hand bars of the chart on the master graphic slide from pink to blue. This automatically updated all other instances of this graphic in the presentation.
Extra tips
When presenting in Slide Show mode, clicking on the reference image will transition to the master slide. It's a neat effect, but accidental clicking may derail the flow of your presentation. Using a presentation clicker or the keyboard to move through the presentation is a way of avoiding this. If you want extra back-up, create a hyperlink on your master graphic slide that links to the last slide viewed. This way you can get back to where you were if you click on the slide zoom link image by accident.
You can't change the aspect ratio of the slide zoom thumbnail: it is fixed at the aspect ratio of your slides. Consider the size and layout of your content on the master graphic slide to make sure it is the right size for when you insert it elsewhere in the deck.
Leave a comment
Feb 2023
Learn how to automatically generate total values for your graphs and charts using PowerPoint's Combination Chart option.
Feb 2023
February 14th is around the corner, so the BrightCarbon team have crafted three bespoke Valentine's day cards: all built in PowerPoint!
Feb 2023
I often find myself thinking about PowerPoint, and there's nothing I like more than finding out about a feature that helps me improve my PowerPoint productivity, or helps me to make something really cool. I've had a quick nosey around the Office Store and I've found three pretty nifty PowerPoint plug-ins that claim to do just that: Shutterstock Images, Mentimeter, and Symbols and Characters. I've given them a test drive so you don't have to! Let the testing begin!
There is absolutely no doubt that the BrightCarbon presentation was a quantum leap beyond anything else at the conference with respect to the clarity of the presentation.

Curtis Waycaster Smith & Nephew