Blog
4th Aug 2023
The best free Google Slides templates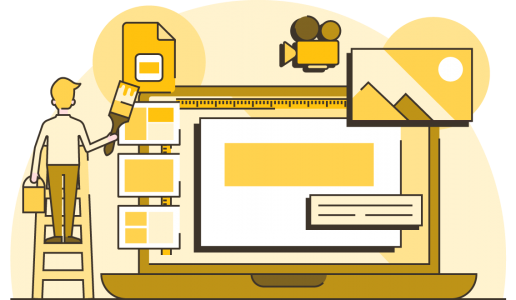 Google Slides templates are a great starting point to improve the look and feel of your presentation. They're fab as they're accessible and low cost, but it's important to remember that even well-designed presentations can be ineffective if the content is text heavy.
Slides has a limited number of templates available for you already. Go to Slides, and click on Template Gallery, a variety of options will appear. However, we find they're either quite simple, too niche, or can look outdated. If PowerPoint is your preferred presentation poison, we already have a post about the best PowerPoint templates. Otherwise, keep on reading to see a range of 100% free Google Slides templates that we've scoured the web for, saving you the hassle! We've selected a couple of our favourite Google Slides templates from each site, but make sure to browse each site for a design that fits your brand voice.
SlidesMania Google Slides templates
SlidesMania is a website with free Slides themes and PowerPoint templates too. They're organised by labels like 'formal' 'fun' and 'simple', so you can easily navigate to find something that suits your needs. While SlidesMania has general-use presentation templates, there's also planners, choice boards, and interactive templates.
To use SlideMania templates, make sure you're logged into your Google account in Slides. Then follow the link to the template you'd like to use. Scroll down a bit and click the yellow Open in Google Slides button. A new tab will open, click the blue Use Template button in the top right of the window (but below the URL bar). It will then open in Slides, and you'll be free to begin editing. Check out SlideMania's tutorials linked in the description of each template if you want more information on how to edit different elements.
Our Slide Mania Google Slides template picks
'Thena' pastel geometric template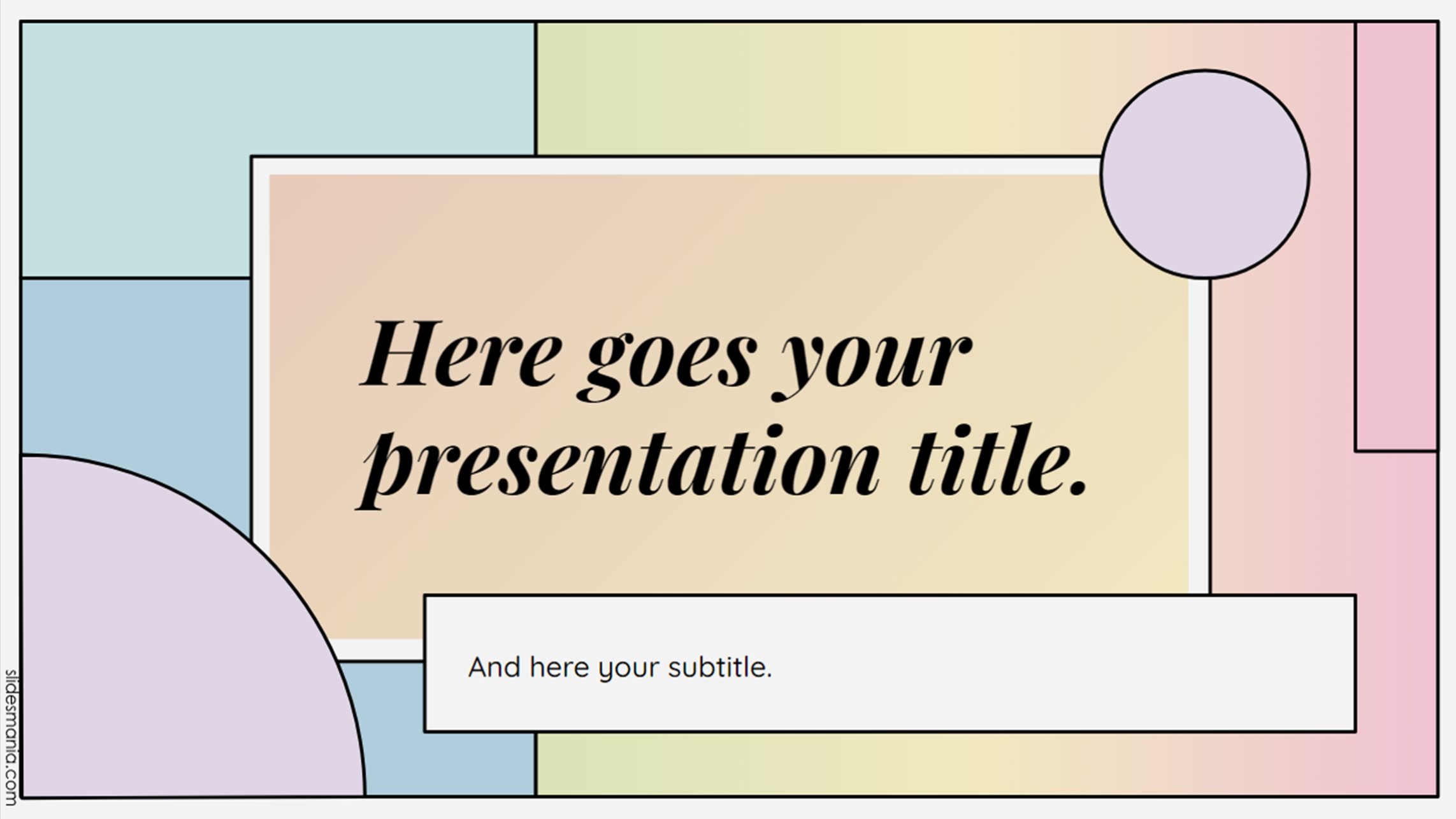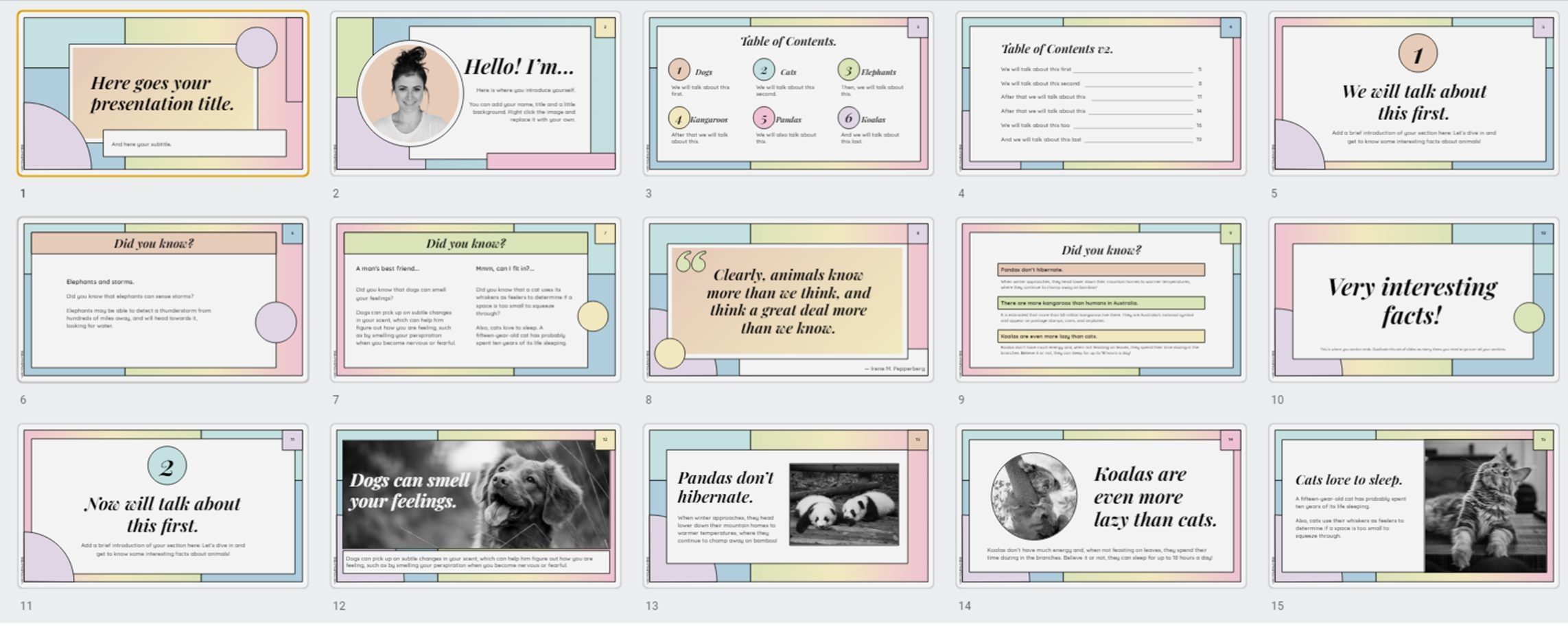 The Thena template features a fresh pastel colour palette and geometric shapes reminiscent of stained glass. This is a fun template for casual presentations or a school project, just be careful when using a bolder template like this that it doesn't overshadow your content. You can adjust the background colours to be less saturated or use more white space.
'Howard' drop shadow graphic template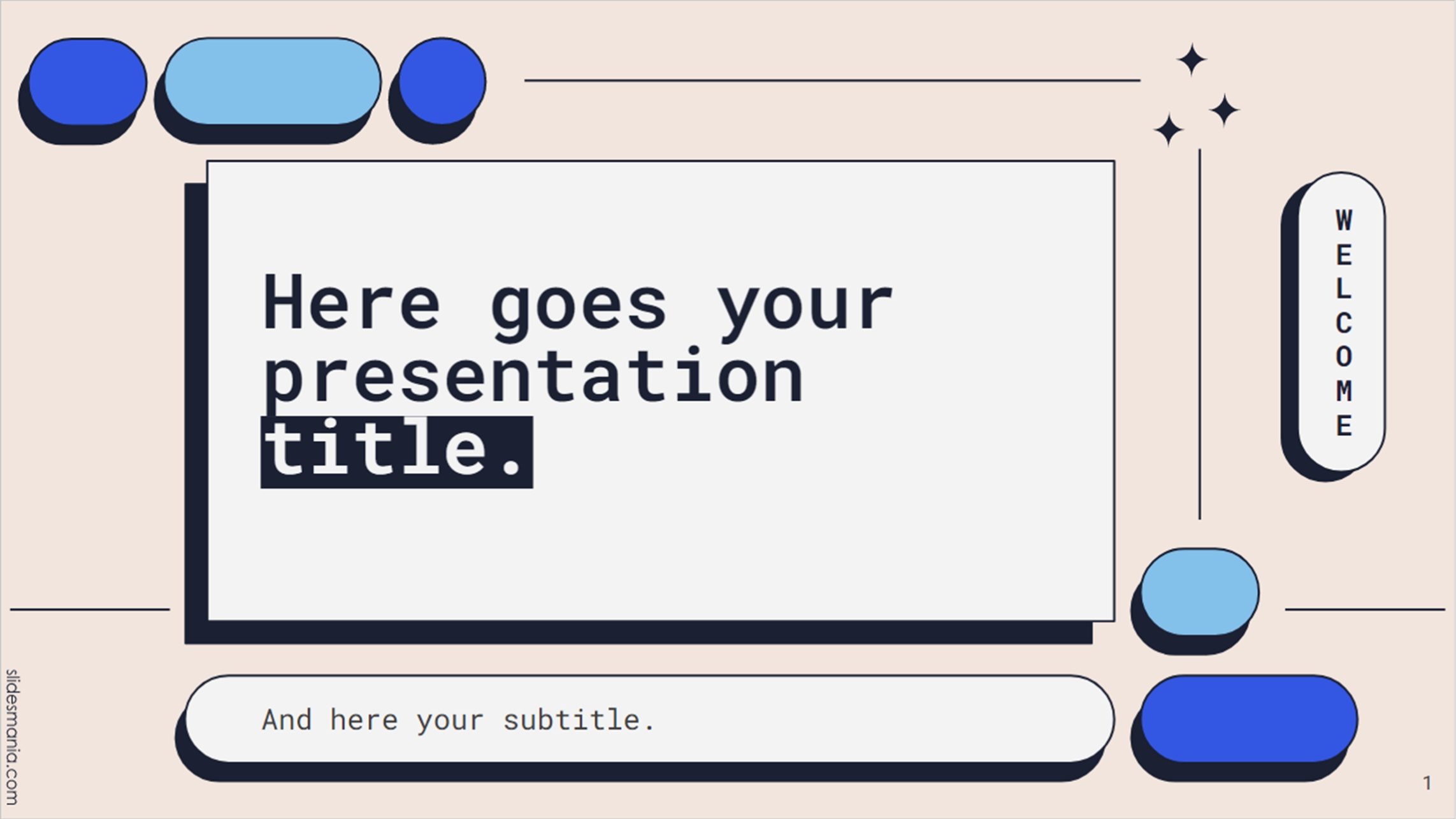 This template features a nice contrast of round oblongs and square text boxes with drop shadows, giving it a fresh and modern feel, as well as a pop of blue colour (which can be changed!). Like the Thena template, Howard would be great for school reports, or for a brand targeting gen-z-ers. Use the highlighted titles to draw focus to your main points and highlight key messages.
'Quinn' pastel gradient template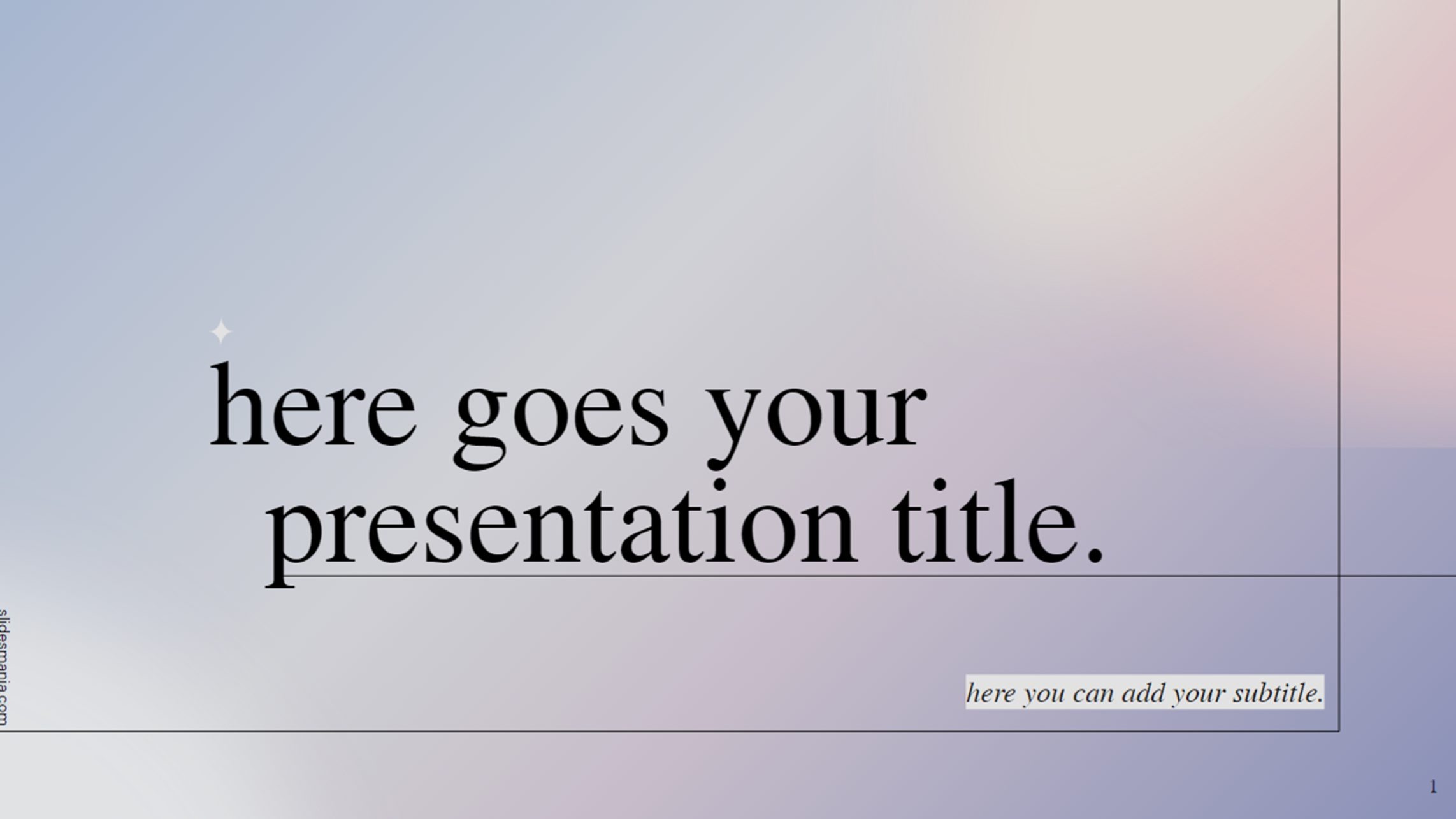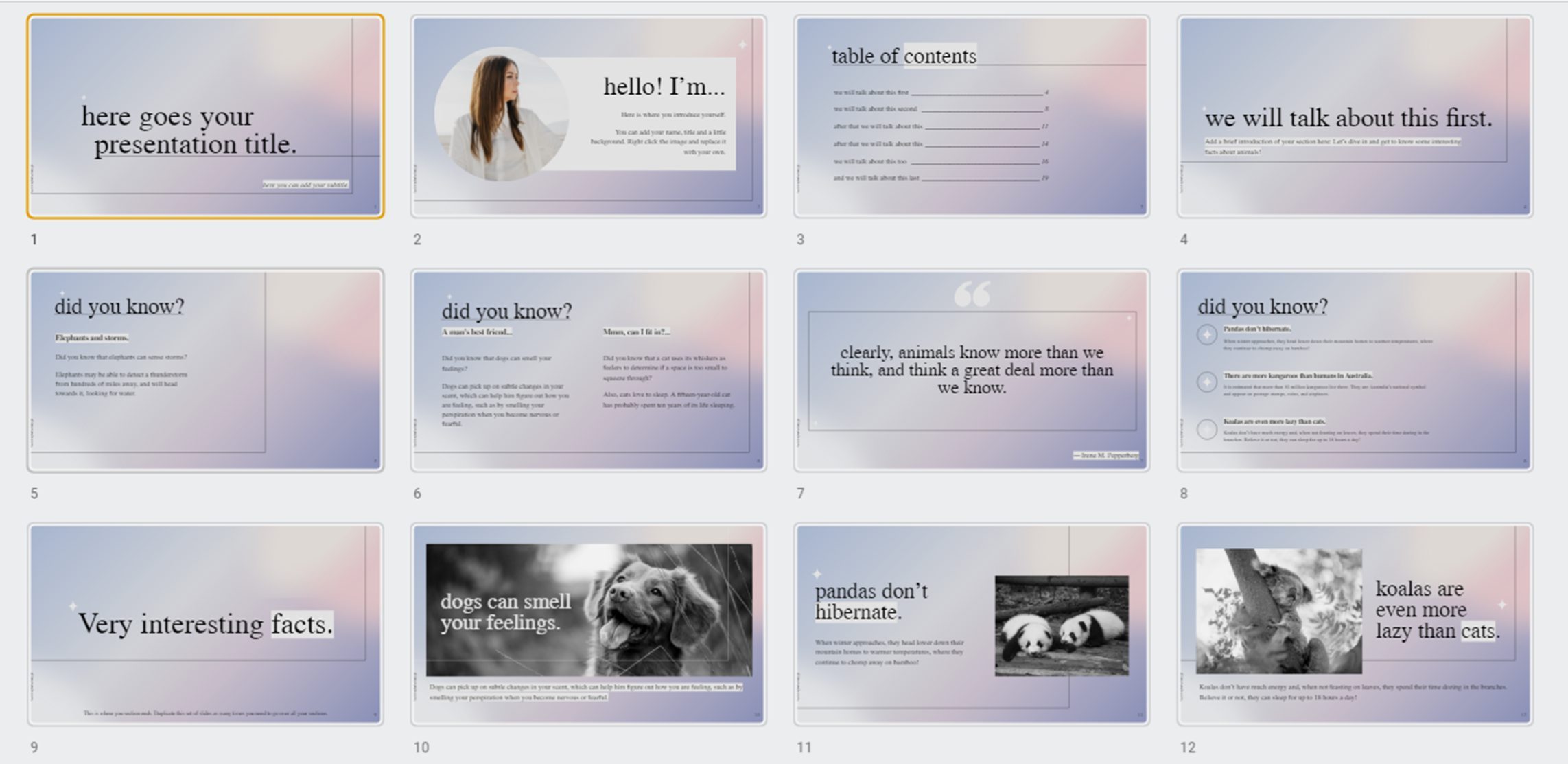 This template showcases a pastel gradient background of blue-greys and purples, complimented by a classical serif font. It's a clean and aesthetically pleasing template but may not suit a deck that is statistic or graph heavy as the gradient may distract from more complex visuals. It'd be suitable for design professionals or if you're looking for an artsy yet refined presentation! If you want to swap out the font, check out our post on the best free fonts for Google Slides.
'Groovy' 70s inspired template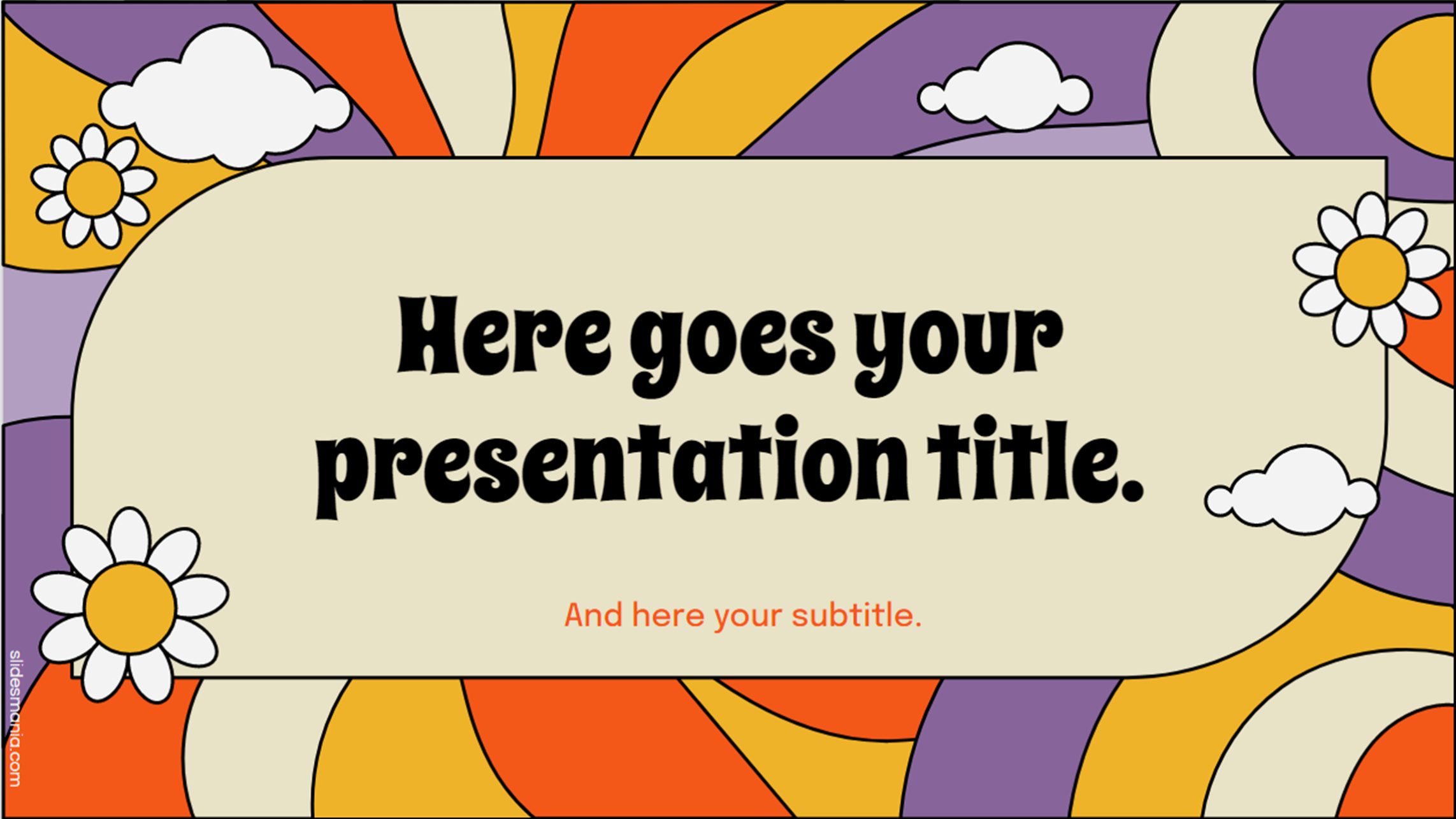 The final template from SlidesMania offers a super fun, groovy theme, straight from a trip down memory lane to the 1970s! With orange, yellow, and purple swirls, the nature-inspired theme is an eye-catching choice! With quirky and bold templates, make sure it's appropriate for your presentation context! This would be a strange choice for a pharmaceuticals company for example, but would be great for a presentation on the free-love era.
Google Slides templates from SlidesCarnival
SlidesCarnival has many PowerPoint and Google Slides templates available for free (for both personal and commercial use) with credit. They upload new templates every month, so it can be worth bookmarking SlidesCarnival and checking back for new templates.
To use SlidesCarnival templates, firstly make sure you're signed into your Google account. Then follow the link to the template you want and click on the yellow Google Slides button to download. Then select Make a copy, and a version will be added to your Google Drive which you can then edit and use!
Not a fan of the colour or font of any of the presentations? Luckily, they are fully customisable, simply go to View > Theme Builder > Colors in Slides to adjust the colours used in the template in the right-hand side menu.
'Roderigo' line illustration template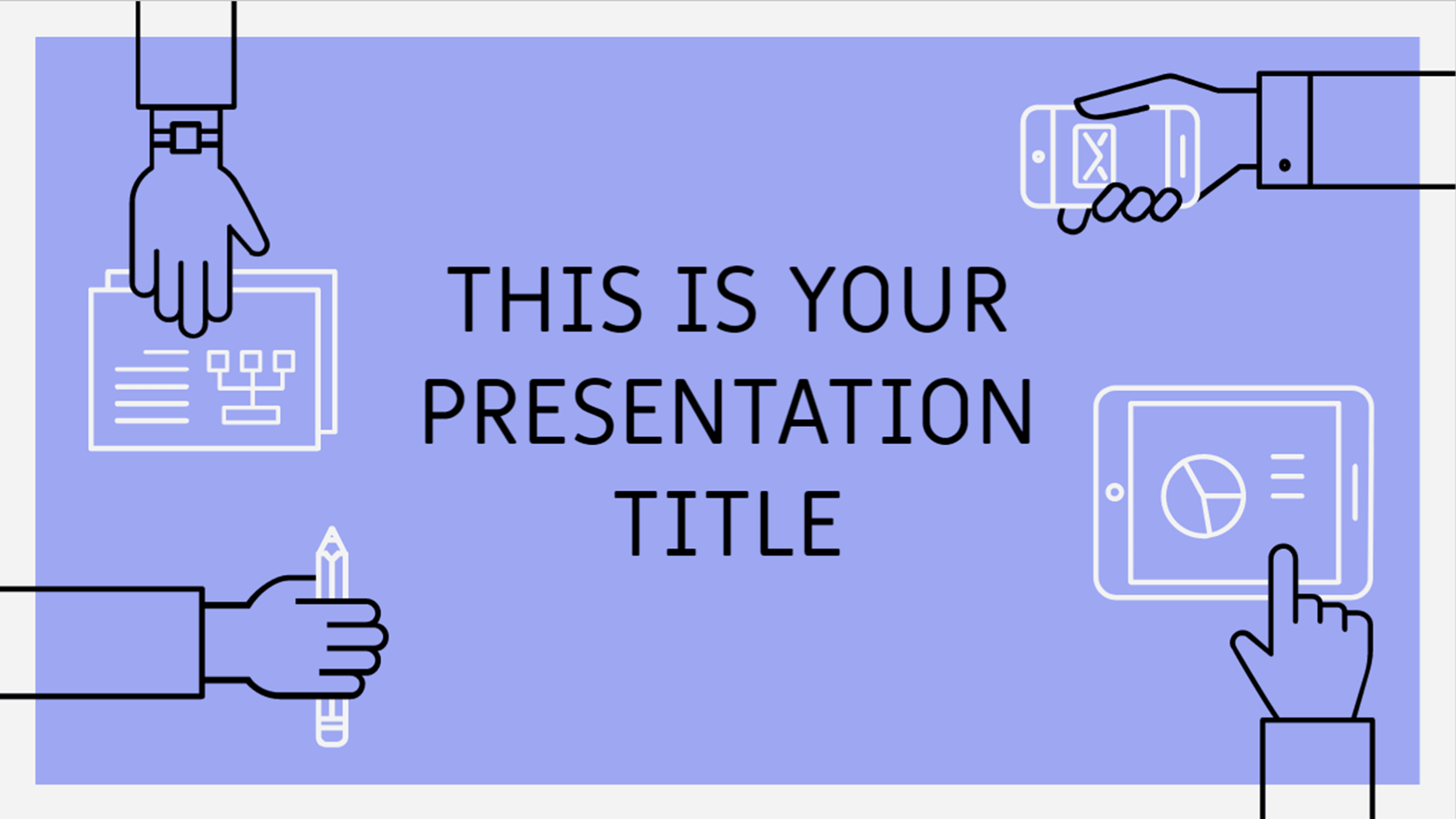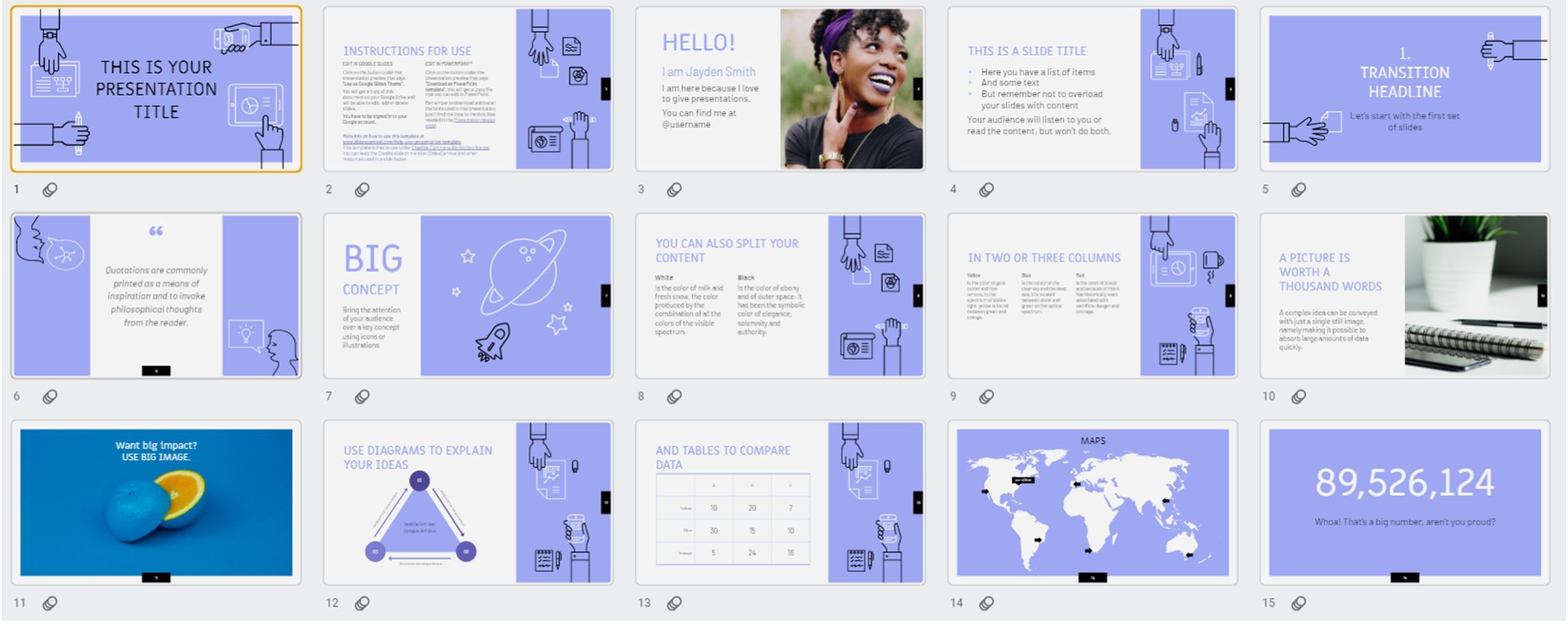 The Roderigo template features 25 clean and colourful slides with linework illustrations and space for your imagery as well. This template has handy icons and device mock-ups included so could be for you if your presentation talks about technology!
'Warwick' blue and green stripe template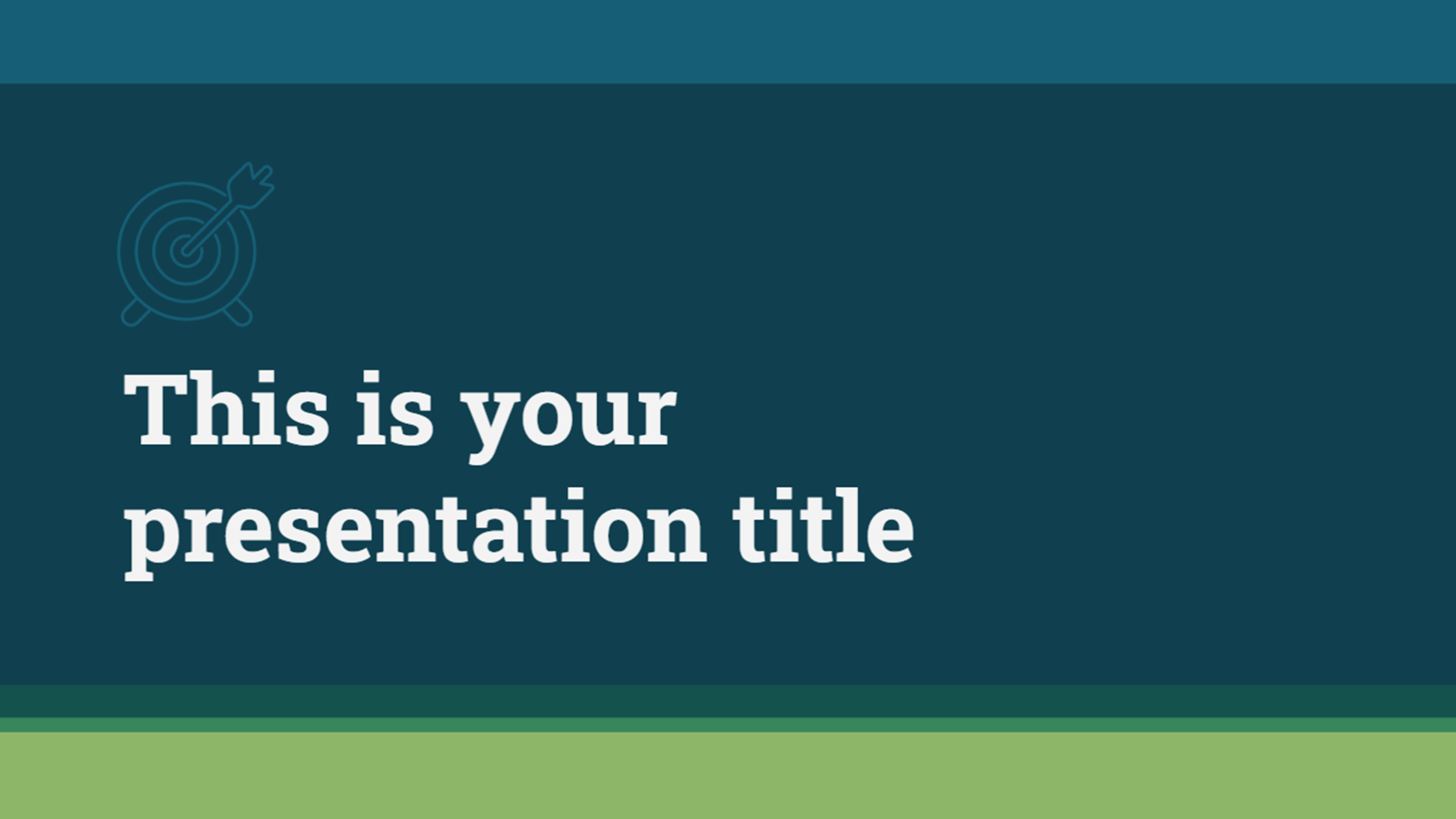 Looking for a simple yet professional Google Slides template? Look no further than the Warwick template. There are many examples of slides featuring graphs, charts, tables, with 80 icons and a world map. White backgrounds allow you to use colour to highlight important information, while colourful background slide options can be used to break up the flow of your deck or draw focus to key messages.
Cymbeline circular greyscale graphic template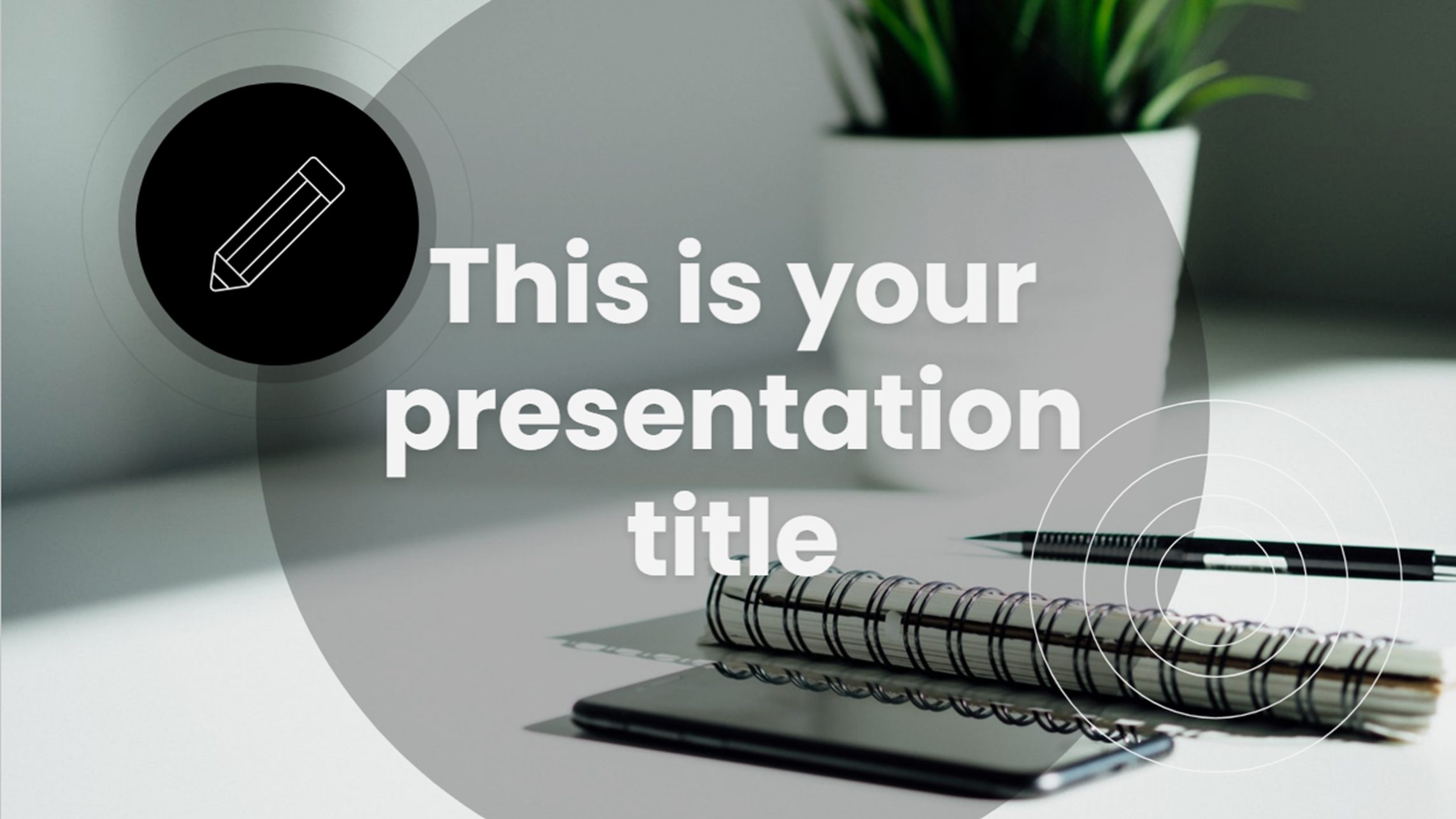 Finally, a minimalistic, black, grey, and white Google Slides template, perfect for a brand seeking a sleek, modern identity, or for anyone wanting a minimalist but not boring presentation! The circular shapes are bound to give your presentation a lively feel, simply add your own images and content.
HiSlide Google Slide templates
HiSlide currently has 42 free templates, suitable for marketing, business, and advertising 'spheres'. Their templates download as PowerPoint files, so there's a bit more effort required to get them onto Slides than the previous websites we've discussed. To use HiSlide templates, you'll have to register with the website to download them, unzip the files, and upload them onto Google Slides – remember to credit the website to use them for free. Their templates feature a lot of text block placeholders, so remember to delete all the text and keep it minimal! Your audience benefits from not having to read lots of info and listen to you speak at the same time.
To learn more about how Google Slides and PowerPoint talk to each other check out this article: Convert PowerPoint to Google Slides: Compatibility complications
Nature Green template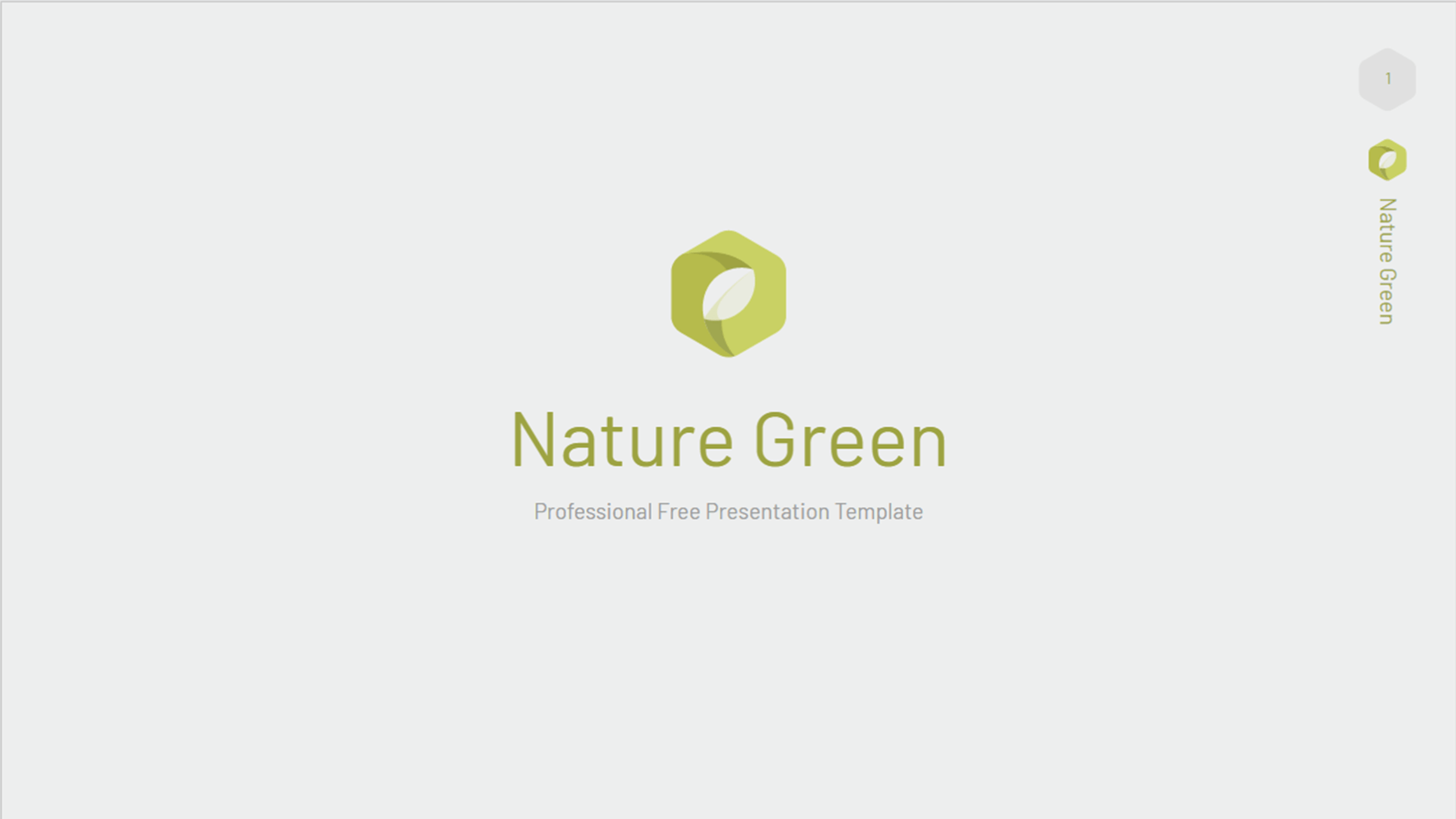 The Nature Green template is pretty self-explanatory. It features 42 unique slide layouts, with green accents and elements, perfect for a presentation on the sustainability, the environment, or ecosystems. The use of green is well-balanced in the layouts provided, but be cautious of using the slide with the green background photo. Make sure the image relevant to your message and not overpowering or distracting from your content – otherwise give it a miss.
Startup pitch deck template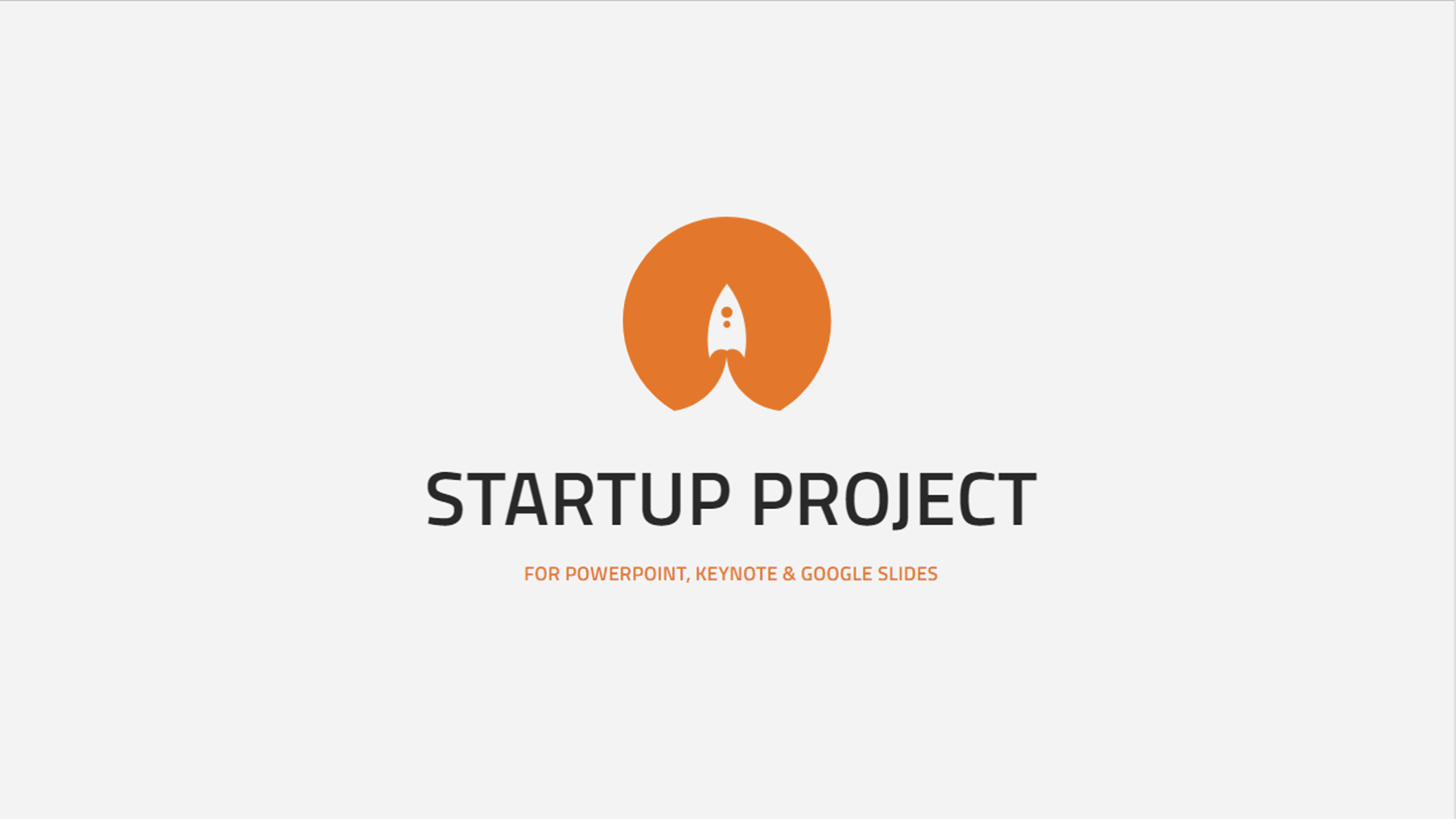 HiSlide's Startup project template is purpose-made for a startup company who wants a template for pitching to investors. It features clear and simple layouts, balanced with elements that prevent it from being boring, such as bold icons, coloured titles, and speech bubble overlays. Just a word of caution to check the colour contrast between the text and some of the background colour on this template. A few layouts feature light text on a light background which may be hard to read. Check out our post on colour blindness simulators for more information.
SlidesGo Google Slides templates
SlidesGo is our final recommendation for free Google Slides templates. It's organised by different categories like 'Education', 'Business', 'Marketing', 'Medical', and 'Infographics'. You can also browse by more specific tags like 'culture', 'architecture', or 'animal'. They have a wide variety of template styles for many uses for you to choose from, so we'll highlight some of our favourites.
Bridge Construction & Architecture template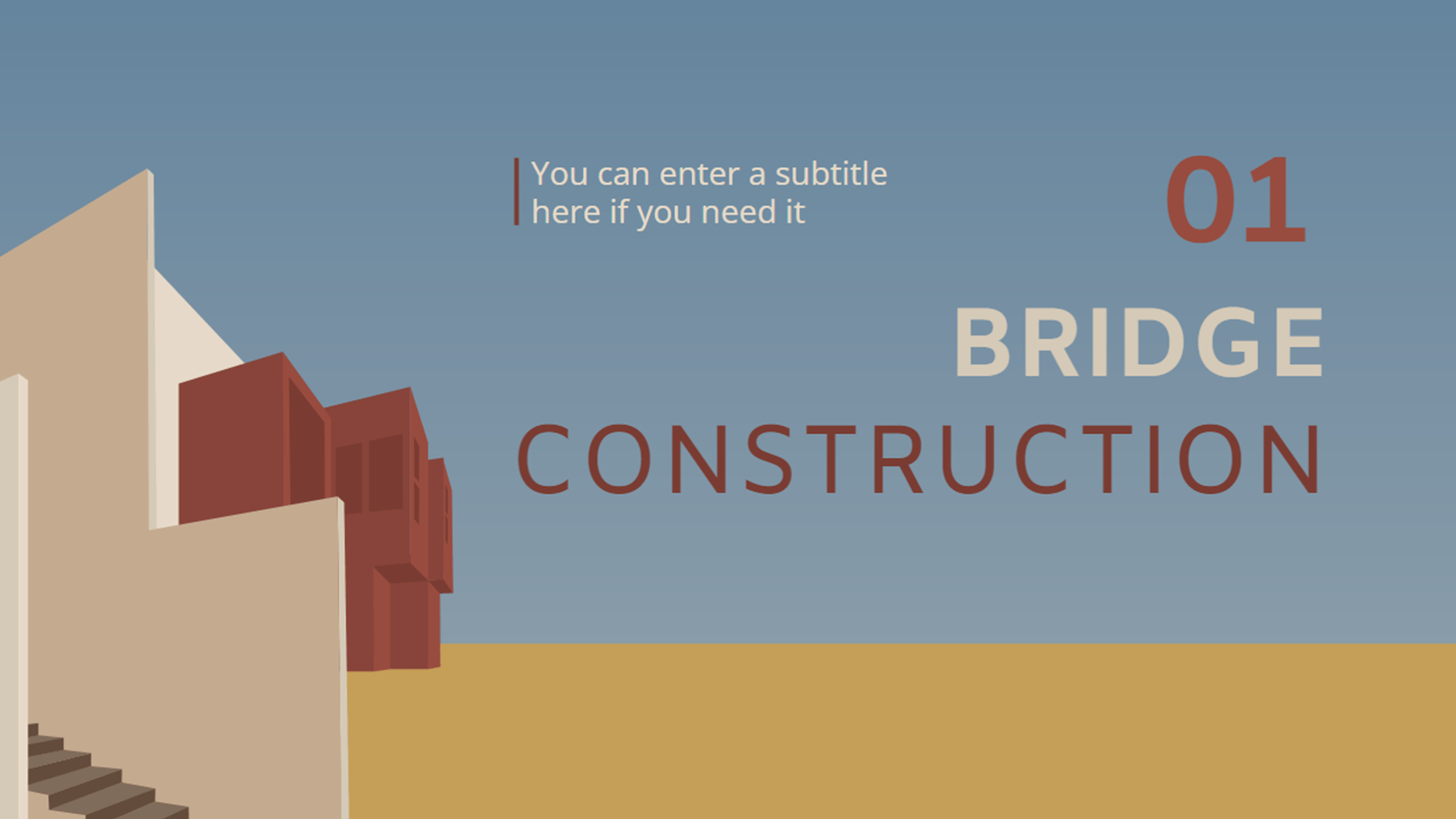 SlidesGo's Architectural template is an illustrated yet simple template, featuring slides with modern architectural motifs (think LeCorbusier or de Chirico) to frame your content. This template, like the other SlidesGo templates we've featured, are pretty niche. They've created this specifically for an academic architectural presentation, so you'll probably not want to use this for your science presentation – but we love the style.
Sales Planning Process Infographic template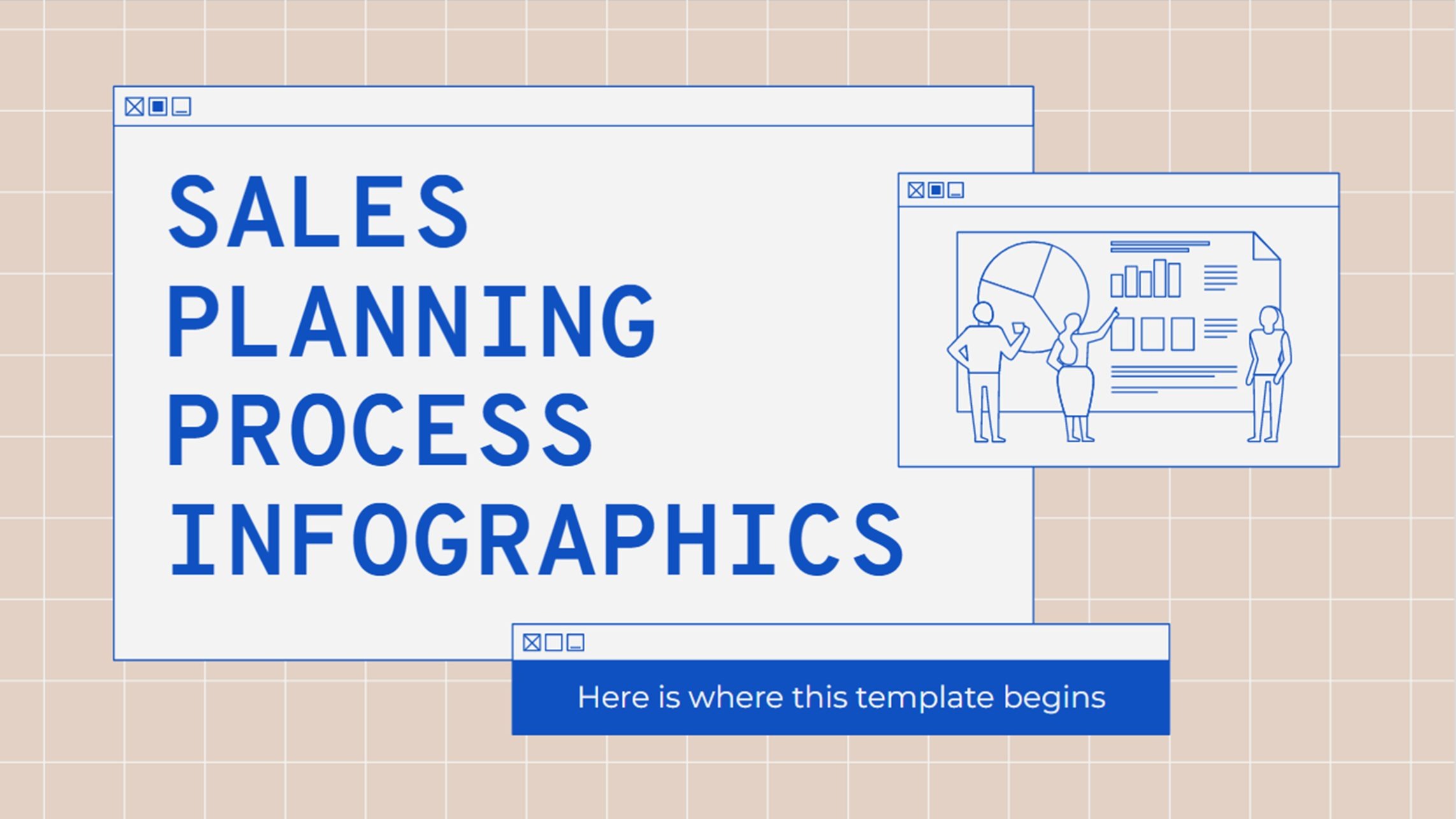 Do you work in sales? Do you want a template that has a bunch of different graphs and layouts to show your data? Then this Google Slides template with 32 infographic-style layouts could work for you! The slides are easy to modify, and you can change the colours to suit your brand.
An honourable mention – Behance.net
Finally, we have behance.net, a hosting site for many artists and designers' portfolios. There's a section on Behance for presentation templates which can be used for PowerPoint or Slides. Follow the instructions the designers give to download and make a copy of their templates. But a word of warning, the links often direct users to different websites to pay to use the Google Slide templates, and the variety of designers on Behance means there is inconsistent quality between templates.
Conclusion
Well, there's our choices for some easy to use and stylish Google Slides templates for your presentations! Hiring an expert will always be the best way to create a template custom to your brand, content, scale for your organisation. But if you're on a tight budget, then the templates and websites featured here can be handy to begin working from. Many of these templates are customisable, so they can be a great starting point, and you can choose the right colours, fonts, graphics, and images for you. If you fancy making a template yourself, check out our ultimate guide, which also handily goes into basically everything you need to know about how Google Slides works.
Leave a comment
Written by

Juliet Patrick
Communication consultant
View Juliet Patrick's profile
Dec

2023
BrightCarbon's tested out three colour blindness simulators to help you make more accessible Google Slides presentations.
Dec

2023
Dive into our top choices for the new fonts available in Google Slides. All these fonts are free and open source, licensed to use in print, digital, commercial or other projects under the Open Font License. A font treasure trove!
Dec

2023
As presentation nerds, we at BrightCarbon have had plenty of opportunity to get to know ins and outs of Google's browser-based presentation tool. This guide will cover everything you need to know about Google Slides - from the very basics to the most advanced features - and will provide you with the know-how to make brilliant slides, quickly and easily.
This is awesome! You guys are great to work with and we will absolutely recommend you to others.

John Capuano

Lone Beacon