Resources
Category
Presentation skills
Even if you have great slides, it's not unusual to feel anxious about presenting them to a group of people. Presentation skills training is highly sought after, but quite often a lot of the advice given doesn't really get to the heart of the problem (spoiler alert: it's bad slides undermining the presenter).
BrightCarbon's experts are not only top trainers when it comes to presentation skills, but they've had plenty of presenting practice too. Read on to find out everything from how to keep your audience's attention, to presentation tips for the introverts among you: this section will help you discover how to present like a pro.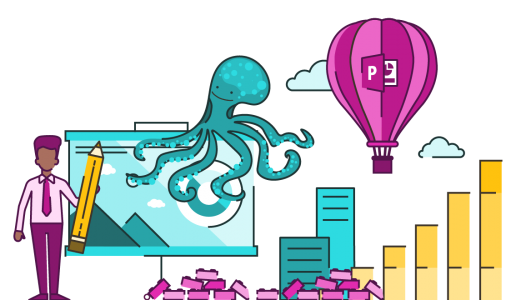 Presenting face-to-face and presenting online are really different. This video presentation tells you how to present online at webinars, online meetings, and for online sales presentations. This resource covers how long to present for, how to prepare and rehearse, how to maintain audience engagement, making use of technology, and how to run online sales presentations.
A presentation needs great slides and an effective presenter. If slides tell the audience what the presenter is going to say, they have no reason to listen. Ignore this at your peril. This video presentation also discusses what to say and how to say it, where to stand, and where to look - to help you become a better presenter.
Want to get the audience's attention back on you? Need to jump to that important slide in deck? With a few quick keystrokes you can be presenting like a pro. You can find out all the really useful presenter shortcuts for PowerPoint 2010 in our concise downloadable guide. Never fumble your slide navigation again!