Blog
14th Feb 2020
5 Google Slides video tutorials to level up your skills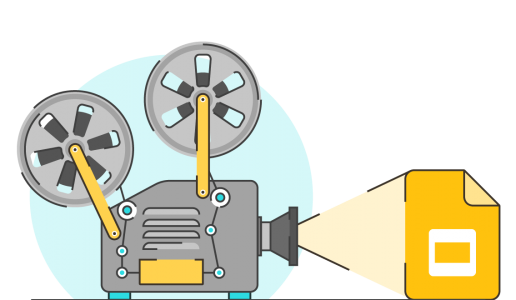 At BrightCarbon, we're big fans of Google Slides. Granted, it's not as feature-heavy as some other presentation software, but we think that lots of its best features often go unnoticed. So, we're going to show you some of the cool things you can do in Google Slides, so you can make the most of using it. Below are 5 easy to follow Google Slides video tutorials that might just inspire your next Slides project!
If you really want to get to grips with what Google Slides can do, check out our ultimate guide to Google Slides.
How to create a two-toned icon in Google Slides
Spruce up your next presentation deck with this simple design tip. Aside from creating your own icons, we'll also show you how to access a free iconography library within Slides itself. 
How to set a custom grid in Google Slides
Using a grid can make a world of difference to how professional your presentation looks and feels. This Google Slides video tutorial will show you how to set up your own custom grid from scratch.
How to export images in Google Slides
Saving images or illustrations from a Google Slides deck can be a little tricky. Slides has limited functionality for exporting images, however, we've found an easy work around. Watch to learn more!
How to sync slides across multiple decks in Google Slides
If you want to include a specific slide across multiple decks, say a chart or graph, and need to regularly update the content of that slide, it can turn into quite a time consuming task. Google Slides has a great work around for this, allowing users to link slides across different decks, and update them with the click of a button. This Google Slides video tutorial will show you how!
How to get the most out of Version Control in Google Slides
Google Slides is a browser-based app, set up for online functionality. This means that work is saved and stored in a slightly different way to traditional, offline software. Here we'll show you how saving works, and how to access past versions of your deck.
These 5 Google Slides video tutorials have given you just a taste of some of the lesser known functionality of Slides. If you want to learn more about some of the more advanced things you can do in Google Slides, check out our post about the 9 Google Slides features we wish PowerPoint had. And if you're looking for Google Slides animation tips, we've got you covered here. If you want to pay us to run some advanced Google Slides training for your company, we can do that too. 
Leave a comment
Written by

Alessandro Rizzi
Senior design consultant
View Alessandro Rizzi's profile
Mar 2023
BrightCarbon's tested out three colour blindness simulators to help you make more accessible Google Slides presentations.
Mar 2023
Our team has been test-driving a whole host of new Google Slides add-ons and we know you'll love having some of these in your back pocket!
Mar 2023
We've found there's no hard-and-fast rule for how big or small text on slides should be. Each presentation has its own unique requirements – it all depends on what you're using the slides for, what you're hoping to achieve with them, and how your audience will be viewing them. That said, we do have a few best practices for you to consider.
BrightCarbon staff are knowledgeable with excellent skills, and are unfailingly enthusiastic for each new presentation.

Sarah Appleton Brown Practice Plus Group