About
Some insight into BrightCarbon
Beliefs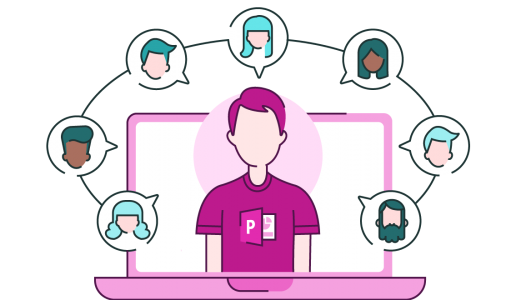 Delighting clients is what allows us to do the work we love
We announce each project with a message that starts "another chance to delight…." There's a reason for that. It's that we recognise that without you, our clients, we don't get to do our jobs. The work we do isn't always easy, sometimes it's really challenging – but the satisfaction that comes from doing excellent work, from getting fantastic feedback, and seeing our clients delighted and successful makes doing this work a pleasure.
It's OK to give away lots of free training and resources, because by making presentations and eLearning better we prevent boredom, somewhere
Not everyone who is interested in our work will ever become a customer. That's OK. We're happy to give away a lot of valuable advice, to train people in PowerPoint and presentation design through our online events, and answer obscure technical questions via our website. Why? Because bad presentations and eLearning suck. We hate them, we hate sitting through them, and if we can save total strangers from suffering that's what we're going to do. It's not curing cancer, but it's something.
Different types of presentation and eLearning require different approaches
There's no single approach to presentation design or eLearning that works for everything. Sales presentations, investor presentations, training presentations, conference presentations, and SlideShare slides all need different things. Our approach is to go about each project in a way that's appropriate for the situation.
Visual aids should be visual, not text-based
Making a text-heavy slide look beautiful doesn't make it effective. Audiences can't read and listen at the same time, so text-based slides undermine presenters. Our approach is to find the right visuals to support you in telling your story.
For most presentations and eLearning, slides need to do some 'heavy lifting'
When you are explaining complex ideas, static photos – however beautiful – often aren't enough. Diagrams, graphs, and animations can all help audiences to understand, and support you in getting your points across. Our approach is to create slides that make the complex simple.
Creating compelling slides is about much more than just design
Beautiful slides aren't enough. Your slides need to aid understanding, support effective communication, and keep audiences engaged. Our approach is to use presentation designers alongside visualisation experts to get to the essence of your messages, and to create beautiful slides that actually work.
A visual presentation needs to be based on the right messages
The foundation of an effective presentation is the messaging, and the foundation of effective eLearning is instructional design. Say the wrong thing, misunderstand your audience, forget to explain what's in it for them, and your communication will flop. Our approach is to understand precisely what you are trying to achieve, bring a fresh perspective to internal discussions, and then work with you to craft clear, compelling, and memorable messages.
Appropriate animation helps you to tell your story
Those that say slides shouldn't use animation are typically railing against pointless and distracting flourishes. We agree that animation needs to add value – and it can. Our approach is to use animation to convey change, explain how things work, and to tell a story. We can make PowerPoint and Storyline slides that look like TV graphics.
Clients should be able to update the content we make for them
There's nothing worse than an agency that tries to create dependency – where every edit or change requires a purchase order and takes a month. Our approach is to create slides in PowerPoint or Keynote so that text is editable, to include our Carbon aftercare for free edits (months later) to guarantee satisfaction with each project, and to offer advanced PowerPoint training for those who want it.
I absolutely love this, thank you so much. I have shared your fabulous resources with many folks. Thanks for all the brilliant work you do!

Michaela Butterworth

State of Kansas