Resources
Presentation and eLearning resources
from the experts at BrightCarbon
BrightCarbon are on a mission to create better presentations, presenters, and eLearning. We believe that when content is more engaging and effective, everyone benefits.
We've compiled these resources to help you master the art of presenting, up your PowerPoint game, create successful sales tools, and increase the effectiveness of your eLearning.
And they're all free!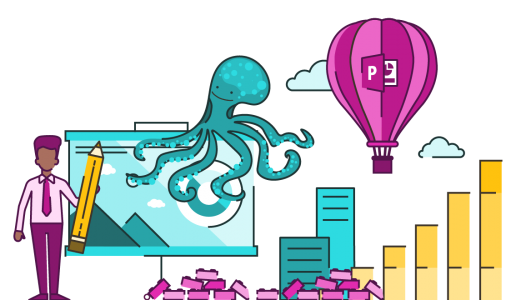 Want to get the audience's attention back on you? Need to jump to that important slide in deck? With a few quick keystrokes you can be presenting like a pro. You can find out all the really useful presenter shortcuts for PowerPoint 2010 in our concise downloadable guide. Never fumble your slide navigation again!
Death by PowerPoint. Bullet points don't work. You've probably heard these sayings by now. You have probably sat through 100s of awful presentations. But what do you do instead? Visualisation is the art of showing information, visually. In this video presentation we explain why visualisation is important, how to get started, and then give examples.
A selection of ready-to-use animated PowerPoint slides to edit and use in your own presentations. The slides have been designed around a hand-drawn theme. A photo of a hand draws each slide, which can then be edited and adapted for your use.