Blog
25th Jan 2023
The best Google Slides add-ons: Part II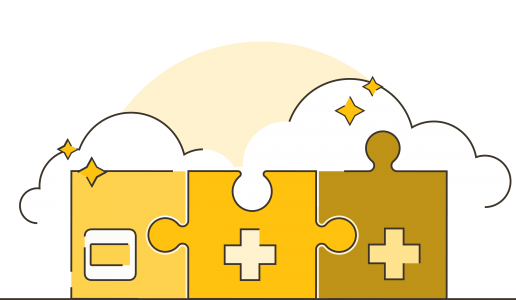 In 2018, we compiled a list of the best Google Slides add-ons. It's been a while, so there's plenty of new tools out there. But where to start? Well, our team has been test-driving a whole host of new Google Slides add-ons and we know you'll love having some of these in your back pocket.
Skip to the good part:
What are add-ons?
Add-ons are tools built by third-party developers to enhance the functionality of Google Slides. They can help you translate text, insert icons, find photos, and generally make your Slides experience easier! With so many add-ons to choose from it can be a bit overwhelming, so we've put our heads together to come up with a few recommendations to help narrow your search.
If you haven't checked out our first set of favourites, read Part I!
How do I download an add-on in Google Slides?
It's really easy to integrate add-ons to your Google Slides. Just open up a new or existing slide deck and click the grey plus button + on the side panel that runs down the right-hand side of the page.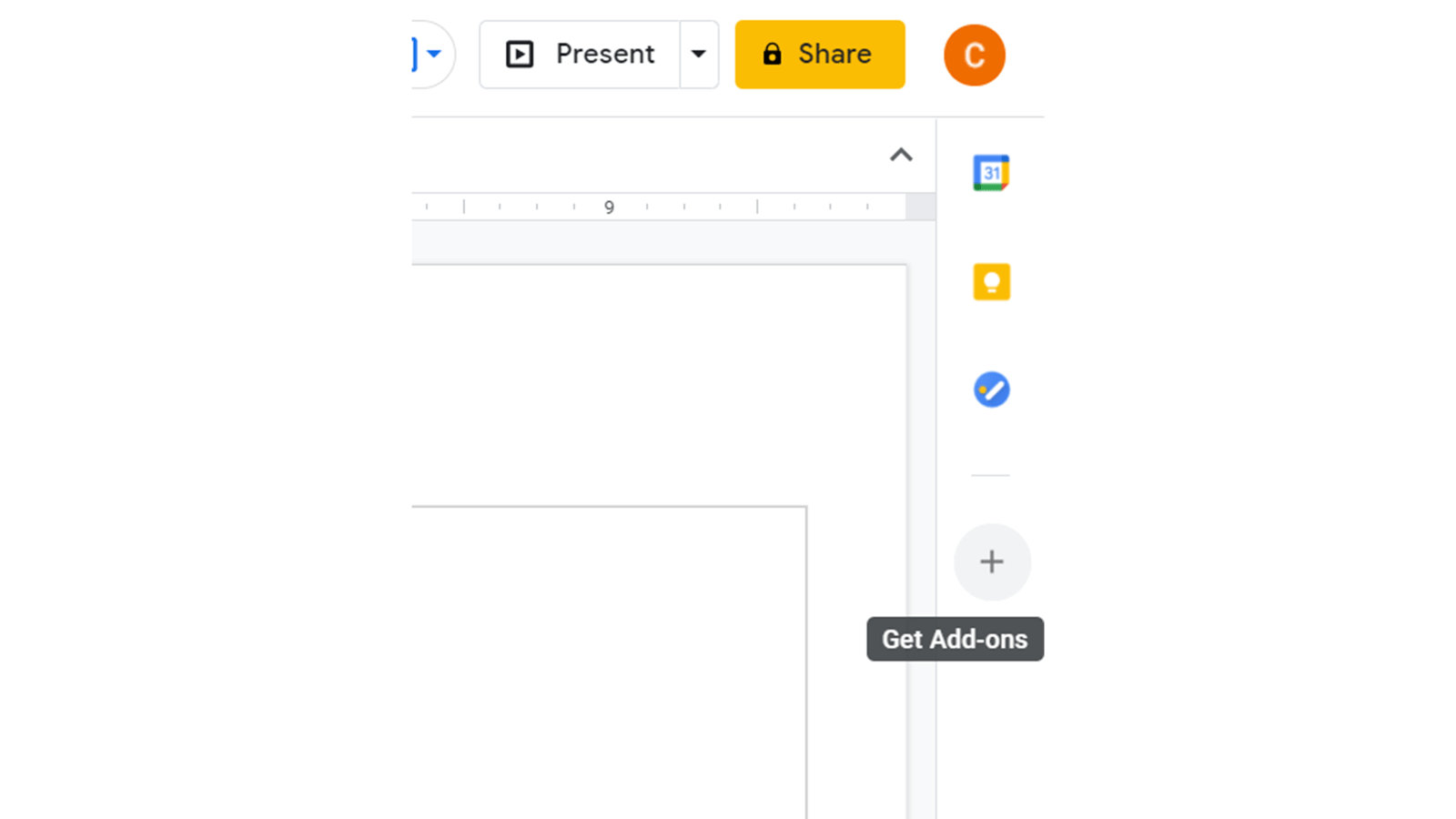 This will open up the add-on store where you can browse featured add-ons or find something specific using the search bar. (Alternatively, select add-ons from the menu bar at the top of the page. Scroll down and click Get add-ons and the store will open.) Most add-ons are free to install, though some contain in-app purchases. Once you choose an add-on, click the Install button.
When you're ready to use it, just go to the add-ons button on the menu bar at the top of the page and click the add-on you've installed. Simple!
If you've got more questions about Google Slides add-ons, like 'Are they safe?' and 'How do you uninstall them?', check out Part 1 of this series: The best add-ons for Google Slides | BrightCarbon
BrightCarbon's (current!) favourite Google Slide add-ons
Slides Translator– Cecilia Croasdell – Managing Communication Consultant
Slides Translator is a handy add-on that can instantly translate text in your Google Slides presentation. In my spare time, one of my hobbies is learning languages. I often find watching or reading foreign language presentations is a great way to do this, but sometimes get stuck on a certain word or phrase. With Slides Translator, I can just click the Translate Text box button, select the language I want to translate into, and the newly translated text will appear in the sidebar. Not only that, but it's also great for presentations that feature lots of phrases from different languages. I've often come across decks that contain specialist terminology or phrases borrowed from other languages, from the mise-en-page of a manuscript to the Zeitgeist of an era. In some cases, it's difficult to know which languages these words are from, but the Slides Translator add-on automatically detects the language of the text you select. All you need to do is select which language you want to translate into – simple as that!
Extensis Fonts – Katie Riddell – Senior Designer
Extensis Fonts allows you to preview Google Fonts in your presentation. It's particularly useful if you're searching for the perfect font to match a branded presentation – especially if the original font is not available in the Google font library. It gives you the ability to search all the fonts via name, type, popularity or what's trending, just like the inbuilt font panel. However, with just a click it will change any text highlighted on the slide to your chosen font, for a full preview. The trending list on this add-on has a few wild cards, but I find the popular list much more useful. I particularly like this add on because it helps me decipher the subtle differences between fonts as I can preview a much larger portion of text. With a simple click you can change fonts and find the perfect choice!
SlidesPro – Chloe Cox – Communication Consultant
I love SlidesPro – it has everything you need right where you need it. It makes so many useful tools available, it's hard to sum it all up. I particularly enjoy using the sticky notes. This tool is best when I'm leaving notes on Slides for other people because I don't always want to start a whole thread of comments. Sticky notes are a bit more fun, and different people can leave different coloured notes. The sizing tool is great as well – you know when you just want a shape to be the exact same height as another shape? Well, you can fix that in one click with this add-on.  You can even search for images on Unsplash without leaving your deck. Or search for icons, create charts, insert YouTube videos… It's just an all-round helpful add-on.
Pexels – Dan Tyminski – Design Consultant
Using effective photography is a great way to get your audience to engage with your presentation. Crafting a presentation takes time and anything that can help make the process a little quicker, without cutting corners, is worth its weight in gold. Pexels is a free, royalty-free photo library of high-quality images. And, even more helpfully, they've created an add-on for Google Slides.
Using the search bar, you can easily find what you need. If you're not sure, there are categories to choose from and a trending feed to browse through. Once you've found your perfect image, simply click on the photo and then click on your slide to place the photo. This is a really great way to access the Pexels Library without navigating away from Slides. My only issue with this add-on is that there is no "how to" video or set of instructions to follow. But, overall, it's a super helpful feature to speed up your workflow.
Flaticon – Sofija Lozovic – Communication Consultant
Flaticon, or 'Icons for Slides & Docs' as it comes up in searches, is a game changer if you use a lot of icons in your decks. It offers a database with millions of customizable icons – all free, all in one place. Say goodbye to the Google scroll-of-doom and to wasting time looking for the perfect icon, only to find out it's copyrighted! One of my favourite features of this Google Slides add-on is being able to search for icons in the same style as the one you've picked.
In other news, the Google Workspace add-on side panel is available in Slides which allows you to keep other Google or third-party open whilst you work .
We hope this blog was useful and we'd love to hear if any of these add-ons helped you with your work!
Leave a comment
Written by

Chloe Cox
Senior consultant
View Chloe Cox's profile
Dec

2023
Here's why Google Slides may be the place to be for your university group presentations!
Dec

2023
Google Slides templates are a great starting point to improve the look and feel of your presentation. They're fab as they're accessible and low cost, but it's important to remember that even well-designed presentations can be ineffective if the content is text heavy.
Dec

2023
As presentation nerds, we at BrightCarbon have had plenty of opportunity to get to know ins and outs of Google's browser-based presentation tool. This guide will cover everything you need to know about Google Slides - from the very basics to the most advanced features - and will provide you with the know-how to make brilliant slides, quickly and easily.
Great work combined with amazing service, gracias Team BrightCarbon!

Mila Johnson

InComm