Events

Online event
Online Google Slides Training – 20th June 2023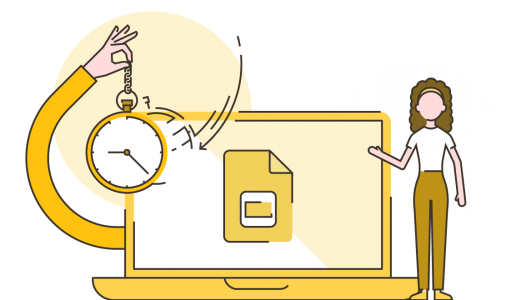 Google Slides is an excellent, free resource for all types of communication, but it's not obvious as to how to use it effectively. Brush up your content with amazing visuals, dazzle your audience with beautiful, professional design and help communicate your message using practical and considered animations using only Google Slides. In this hands-on, practical session, you will cover the following topics:
Gliding around Google Slides interface and incorporating the keyboard to help boost your design productivity within the program

How to use and incorporate images, icons, and graphics into your presentations
Effective methods of formatting the text on your slides
Taking your data visualization to the next level
How to build effective and consistent layouts across your presentation
Use animation to tell your story effectively
This online, instructor-led session will run using Google Slides operating within Google Chrome. You will get a workbook for the session, summary PDF, video guides, and helpful resources.
Steps to take: 1. Sign up the course. 2. Become a Google Slides sensation.
Register here
I absolutely love this, thank you so much. I have shared your fabulous resources with many folks. Thanks for all the brilliant work you do!

Michaela Butterworth State of Kansas